ORIGINAL GOLD
SOFT & REFRESHING

Teslaquila Original Gold is a delicious lager with a nice personality. It is made with care from the finest ingredients, including a syrup of agave americana and/or tequilana, and even a hint of angelica. It is brewed in the best tradition outside of Mexico and contains no chemicals, mezcal, tequila or aromas reminiscent of them. It is produced in bottom fermentation and left to mature for fifteen days before being drawn and bottled. And finally, to ensure it has all the gustatory qualities that make its reputation, it is neither mechanically filtered nor pasteurized.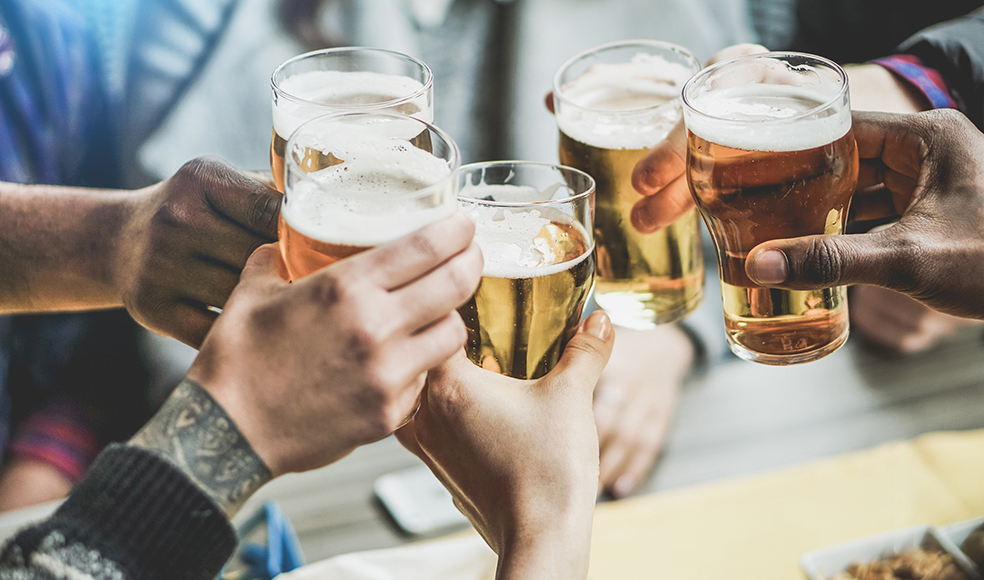 It usually takes between 30 minutes (in the freezer) and several hours (in the refrigerator) to bring it to the right temperature (about three degrees Celsius). But the quickest way to cool your beer is to place it in a cooler with water and ice cubes (this method allows for faster heat exchange). After putting the cold water and ice cubes in, wait an hour or more before placing the beer in the cooler. Do this when the ice cubes have started to melt.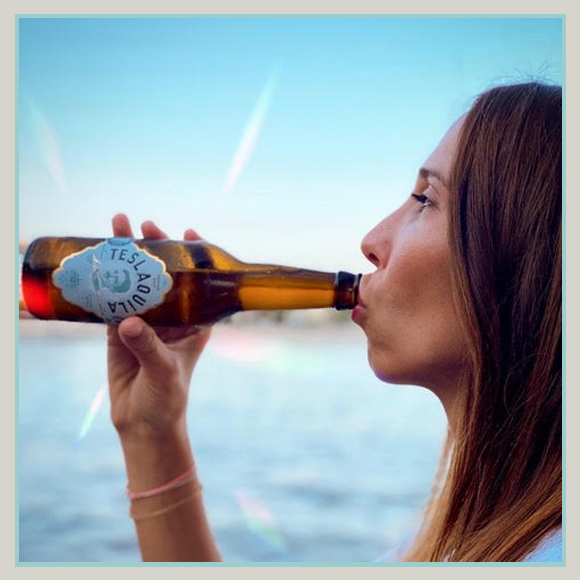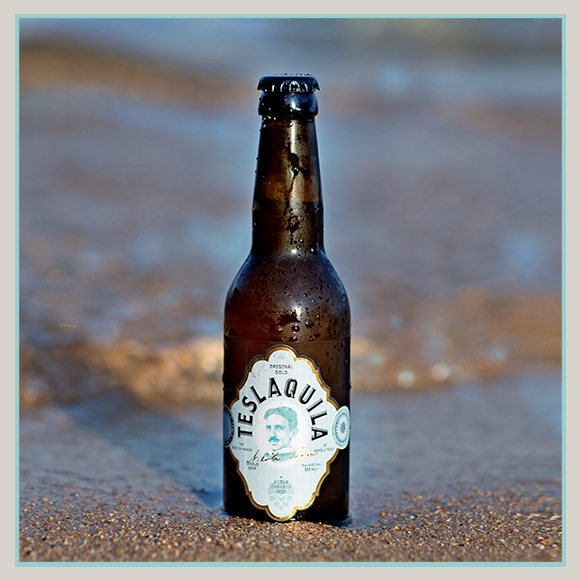 DRINK IT ACCORDING TO TRADITION
Remove the cap, take a lime wedge and squeeze it to squeeze the juice into the bottle, then gently push it in.
For the lemon juice to mix well with the beer, put your thumb on top and slowly turn the bottle upside down twice.
Take a large glass, a blender or a small shot glass if you want to taste the preparation, and pour the following ingredients: half Teslaquila Moose Gold, lime juice, Tabasco McIlhenny, salt and tomato juice slightly spiced with pepper. You will have created an explosive and surprising mixture that will surprise you.
In case you decide to add only two of the above ingredients, you can remove some of the beer and add them directly into the bottle.
If the beer is not cold enough or if it gets warm, don't hesitate to add a few ice cubes in the glass or in the blender.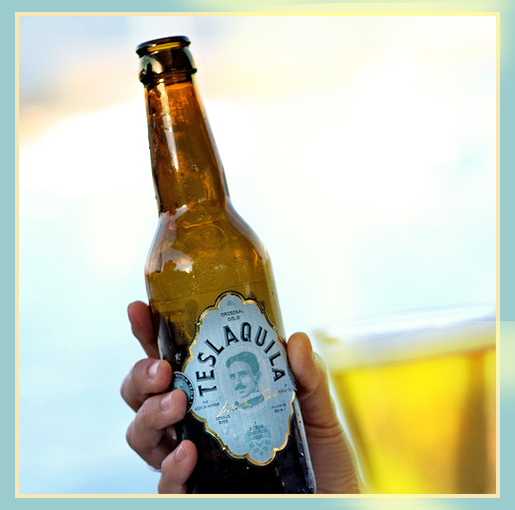 THE BRILLIANT BEER
TESLAQUILA LIGHT UP YOUR PARTIES